The Christian Health Association of Nigeria (CHAN)
Christian Health Association of Nigeria
New Year message from CHAN President
Dear CHAN Family members!
Love and blessings to you All! I trust you had a great 2021 and welcome into 2022 with Joy, Hope, Peace and Love that can only be found in Christ.2021 was not easy for many, CHAN inclusive- but our faithful Lord has not changed…has never left us…has sustained us and will continue to do so.In 2021, together, we have succeeded in:
Restructuring CHAN as a 'slimmer and smarter' organization to be more effective. This is bringing and creating the understanding that CHAN and all her subsidiaries are one;
Gradually regained the confidence and commitment of our Member Institutions and partners;
Diversifying funding sources for CHAN by establishing water production company and gradually turning the estate to guest houses;
Bringing CHAN up-to-date by clearing all outstanding statutory taxes/levies with relevant government agencies;
Building the capacity of CHAN BOT and NEC members for more effective and efficient governance and advocacy roles.
Reorganizing CHAN Medi-Pharm and put in place a new Board of Directors and recruited a substantive MD.
"For it is by free grace (God's unmerited favor) that you are saved (delivered from judgment and made partakers of Christ's salvation) through [your] faith. And this [salvation] is not of yourselves [of your own doing, it came not through your own striving], but it is the gift of God; Not because of works [not the fulfillment of the Law's demands], lest any man should boast. [It is not the result of what anyone can possibly do, so no one can pride himself in it or take glory to himself.]" – Eph. 2:8-9. I thank you all for allowing yourselves to be used by God and your contributions to CHAN's success in 2021. 
As we enter this new year 2022, let us all keep in mind that we still have a lot of work to do. I therefore enjoin all of us to brace up, trusting God that His work in and through CHAN will grow from strength to strength; and together, we will rejoice in him to His glory for the impact the works of our hands will make in glorifying God's name.
Happy New and prosperous year 2022.
Col Dr Andrew O. Imogu
CHAN NEC President
THE MOST REV. DR. OLUSEGUN ADEYEMI PRO-TERM CHAIRMAN CHAN BOT
The Most Revd Olusegun Adeyemi Formerly the Bishop of Anglican Province of Kwara, comprising of one of the 14 ecclesiastical provinces of the Church of Nigeria. It comprises 7 dioceses. Adeyemi was elected Archbishop of the Anglican Province of Kwara in 2017. He retired in 2019. He is the current Pro Term Chairman of CHAN BOT. He represents NCMAC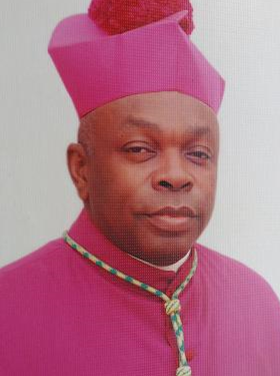 Most Rev. Dr. A. O. Akubeze
Archbishop of Benin City and President, Catholic Bishops' Conference of Nigeria He is a member of BOT, CHAN and Current Archbishop of Benin City since 2011 until date. He was Bishop of Uromi, between 2005 - 2010. Served as Vicar general, issele-uku diocese, 2004 – 2005. Parish priest, St. John the Baptist, Agbor, Delta state, April 2004 – December 2005 and as Chancellor, of issele-uku diocese, 1987 – 1995
He represents CBCN







Rev. Tom H. Ragnjiya
Rev. Tom H. Ragnjiya is a Member of CHAN BOT and head of the Church of the Bethren i n Nigeria.
He has served as Supervisor/ external examiner at the post graduate level to several Theological Institutions in Nigeria and abroad, he has several publications in books, national and international journals and has travelled wide round the world for conferences, seminars and workshops.
He represents NCMAC









Rev. Dr Rueben Ishaya Chuga Member BOT
Dr. Chuga has been a theological educator for over 28 years and is the current President of the Baptist Theological Seminary, Kaduna, Nigeria (2009 to date). He is an Associate Professor of Systematic Theology and Philosophy. Dr. Chuga served as President of the Nigerian Baptist Convention (2005 – 2009), Chancellor of Bowen University, Iwo (2005 – 2009), and a member of the General Council of the Baptist World Alliance (2007 – 2009). He was a Post Doctoral Research Fellow at the Southwestern Baptist Theological Seminary, Fort Worth Texas, USA in 2013. He is represents CCN
His Eminence, Prof. E. Mba Uka Member of BOT
Former Prelate & Moderator of the General Assembly of The Presbyterian Church of Nigeria, who was elected at the 19th General Assembly meeting of the Church held in Calabar, Cross River State on 16th August, 2010. The Most. Rev. Prof. Uka was once the national leader of The Presbyterian Church of Nigeria. He ran the affairs of the Church for Moderatorial tenure of six years.
He represents CCN



















Col. (Dr.) Andrew Otunifade Imogu (Rtd)
Col. (Dr.) Andrew Otunifade Imogu (Rtd) who is a Consultant (ear, nose and throat) doctor and holds a Masters' in Business Administration as well as an associate member of the Institute of Chartered Accountants of Nigeria. He was nominated as President and assumed office November, 2018.Dr. Imogu had worked at several Military hospitals starting with the Military Hospital, Yaba, Lagos, where he worked as a Medical Intern from 1983 - 1984. He went on to work in Port Harcourt, Kaduna and Sokoto Military Hospitals as Acting Commanding Officer, Consultant surgeon and Regimental Medical Officer respectively. From 1992 – 1997, Dr. Imogu worked as the Resident in Surgery at the Lagos University Teaching Hospital. Within this same period, he went through the National Postgraduate Medical College of Nigeria (ORL), West African College of Surgeons (ENT Surgery) and International College of Surgeons. He represents CCN

Sir, (Dr.) Joseph L. Fomwul (KSM, KSS) JP 1st Vice President (CBCN )
Sir (Dr.) Joseph L. Fomwul (KSM, KSS) JP 1st Vice President He is a seasoned administrator who served both the government and church in various administrative capacity. Before his appointment in CHAN NEC he served as the Registrar of Plateau State University, Bokos. He represents CBCN






















Dr. Zipporah M. Kpamo 2nd Vice President (NCMAC)
Dr. Zipporah Kpamor has over 12 years of success in Regional/Global Health Project Director roles and a track record of spearheading programs and services that influence community/national response to reproductive health/family planning, maternal, neonatal and child health, and HIV/AIDS. Her background includes Regional/Global Health Project Director roles providing strategic leadership and executive-level program management for community health, reproductive health and family planning, HIV with TB (tuberculosis) integration, and multi-drug resistant TB programs. She is particularly strong in forming and leveraging vital partnerships with donors, government agencies, and civil society organizations to advocate for, promote, and implement impactful programs. She is equally strong in assessing community needs, developing solutions that fully address issues, and engaging diverse stakeholders in execution and delivery. She represents NCMAC
Vision Statement
Delivering wholistic, efficient and responsive healthcare for all people in Nigeria.

Mission Statement
To provide efficient services by building the capacity of members and to collaborate with partners to improve the health for all in Nigeria
Mr. Michael Idah , Secretary General.
Mr. Michael Idah holds a B. Sc and an M.Sc. in Public Administration from the Ambrose Alli and Benue State Universities respectively. Mr. Idah who joined CHAN on the 1st of August, 2018 has well over twenty years' experience in the Health, disability, development and social inclusion strategies including programming, monitoring and evaluation coupled with several trainings either as a participant or facilitator. Until his appointment as the Secretary General of CHAN, he was an Independent Consultant where he completed consultancies for Daughters of Charity, a strategic partner Organization of Liliane Fund in Nigeria. Prior to his consultancy activities, he served as both Deputy Country Representative and Rehabilitation & Disability Inclusive Development Advisor at different times with the Netherlands Leprosy Relief (NLR), Nigeria. During these times, he managed both staff and operation as well as coordinating programs, partnership development, human re-sources and Advocacy.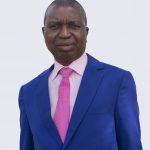 Mr. Onomoase David Omorebokhae
More than twenty-five years of diversified experience in providing technical and professional Communication/Advocacy in the area of Sexual Reproductive Health and Promotion of Family Planning services. Worked for various Media organisations in Nigeria. He has written and published (Broadcast) well over 500 News analyses and with numerous Newspapers and Magazines clippings to his credit. He is skilled and experienced in project development and implementation as well as having broad Management/Behavioural change Communication expertise, good public Relations and interactive drive in Health Information, Education, Communication (IEC), fund raising, and advocacy. Holds an M.Sc. in Public Relations/Marketing from the University of Nigeria and currently studying MBA in the National Open University. He studied Journalism at Post Graduate level, taught Journalism, and practiced Journalism and right now using the experience in the development sector. He has been exposed to diverse Communication, Advocacy, Social Mobilisation and media training both in and outside Nigeria. His first Degree is in Sociology and Anthropology. Over the years, he handled Partnerships, Communications and Advocacy programmes sponsored by USAID, DFID, IPPF, World Bank and others. First at PPFN and now at CHAN. He is vast in diverse health programming and skilled in Proposal Writing. . In the last eighteen years, he helped set up the Advocacy structures /Communications strategy of CHAN in 20 states of Nigeria and Federal Capital and have managed the media component of the organisation in addition to leading the advocacy campaign. He is a prolific writer and has authored and published many books.
Mr Christopher Simeon .amasi
Christopher Simeon Amasi is the Director of Finance of CHAN since 2010 till date. He obtained a PGD in Accounting and Finance in 2008 from the famous Ahmadu Bello University, Zaria, Kaduna State. He is Fellow of the Institute of Chartered Accountants of Nigeria (FCA). He holds HND in Accounting from The Federal Polytechnic, Bauchi. His particular strengths include Financial & Programme management skills which include project formulation, implementation, monitoring and good leadership qualities with the ability to team with diverse work groups in achieving organizational goals. Works well under pressure in multi-task environment. He served with CHAN Medi pharm Ltd by GTE for several years in several capacities.
We will work with the partners, learn lessons, share best practices and together build a sustainable, durable and high quality homegrown(Nigeria) program. Comprehensive Solution.
Mr. Michael Idah , Secretary General.